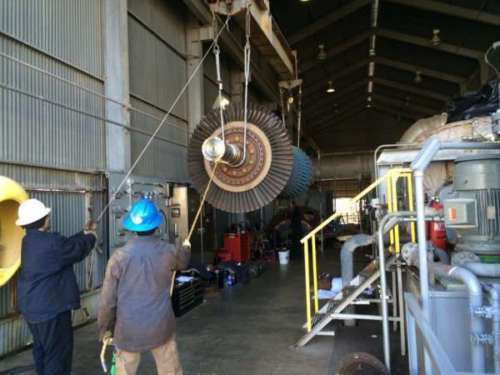 IndServ was formed in the State of Texas in August of 2005 primarily to support the field installation of custom manufactured bearings and seals from a parent company. In 2008, the business was expanded by adding a group of full time highly skilled millwright supervisors and mechanics with many years of experience servicing and repairing rotating industrial plant machinery. Today IndServ operates as an independently owned private business and unlike large competitors who provide other trade services under one umbrella, our business model is to stay with the core business focusing on what we do best.
IndServ has provided field service to many customers in various industries throughout the U.S., Canada and Trinidad. Our flexibility has allowed us the opportunity to meet each customer's need by providing the professionalism required to maintain the mechanical integrity that is delivered on time while staying focused on critical safety issues. Our success has only been achieved through the hard work and dedication of those who carry out the tasks that ultimately get it right the first time, every time with complete customer satisfaction.
Our Mission Statement
Our mission is to exceed our customer's expectations by providing first class quality millwright services on time, every time, without sacrificing the safety of our employees and those who we serve. Mission success is not an option; the partnership with our customers, employees and vendors deserve the very best we can deliver.